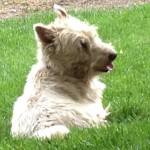 We want to take this opportunity to tell you a little bit about ourselves, our facility and our people.   Sam is the CPS and Michele is the IDE (you can ask us what those mean the next time you stop in), but Malka is the real boss!  (…and Ticket thinks he is)
And, by the way, our last name is NOT Walker.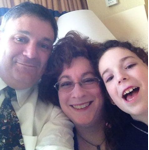 Why are we called Walkers Pet HoTail then?
It's not our name, it's what we do! We are all Walkers because we walk every dog every day as a part of their stay.
We firmly believe that dogs, like people, are creatures of habit and we want them to stay in the habit of doing their business outside and keeping it clean inside.  The one-on-one walks we provide are an important way of maintaining their habits while you are away.
From a personal perspective, we both attended Lehigh University where we met through a mutual friend.  It turned out that we were both great animal lovers and had dogs with the same name! Talk about a coincidence!  Growing up, we both had allergies and we both had bad reactions taking our pets to kennels.  We also saw how our pets reacted when taking them to a kennel and their condition when picking them up.
After working in the crazy corporate world for many years (Sam in advertising/marketing and new product development, Michele as a paralegal and financial adviser), we wanted to take the plunge and open our own business to meet the need we saw in the pet care market:
We believe that we have turned our dreams into reality and that Walkers Pet HoTail has become a Pet Care Center where we can serve our community with pride.
Everyone here is part of the Walkers family
The three of us wouldn't be able to make Walkers happen without a great team.
Our Managers and Staff are the people who really "Walk the Walk" every day.  They are trained in animal first aid and they love and care for our guests like their own.
Please stop in for a tour anytime so you can Meet the Walkers Family and we'll be happy to show you what we have to offer.
Find Out More About What Sets Us Apart