Bad Hair Day? Wet Dog Smell?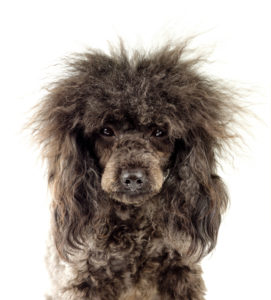 Our Professional Pet Stylists can help!
Our grooming services are for both dogs AND cats!
Keeping your pet well-groomed not only keeps your pet looking great, it also keeps them happy and healthy. 
Regular grooming keeps your pet's fur trimmed so you don't need to get rid of matted fur.  
Our Professional Groomers trim your pet's nails while being careful not to trim their quicks. 
Check out our Grooming FAQ page for more information on the benefits of Professional Pet Grooming.
Grooming At Walkers is by Appointment Only
Because it is Better for Your Pets
or click the button below to make a request online
Your pet's "Spa day" can be set up in any of the following three ways:
Drop them off at the time scheduled for the groom and pick them up when their groom is finished.  – No waiting around until the groomer is ready.


Schedule their groom while your pet is being boarded -so they go home nice and clean.


Have your pet groomed while they are enjoying a day of Daycare at Walkers.  (Dogs  only!)


When making your appointment, please indicate the breed of animal, type of coat, and, if you are requesting a cut, type of cut desired.  If you want a specific groomer, you can request that too.
Please note: 
Prices varies by breed, cut, condition of coat etc.

You can call for a rough estimate.
The groomer will be able to give you a more accurate estimate after seeing your pet's coat and discussing the services you would like.

We do require a deposit to hold your appointment.

You are responsible for providing up to date vet records.
You Can Find the Best Local Dog Grooming Services At Walkers In North Versailles and Murrysville
Extras (in addition to groom)